[Maribor, 30.8.2023] – BC Vault, the trailblazer in crypto hardware wallets, proudly announces the launch of its highly anticipated free upgrade for all existing BC Vault users – BC Vault Crypto Hardware Wallet Desktop Application and Firmware version 2.0.
With a refreshed graphic interface, advanced features and expanded token support, BC Vault v2.0.0 redefines security, ease of use and accessibility in the world of cryptocurrency storage.
Notably, the BC Vault v2.0.0 is also Web3-ready with support for WalletConnect v2.0 protocol, Unstoppable Domains, NFT storage and much more.
BC Vault has consistently led the way in providing the highest level of security for crypto enthusiasts and this new release takes security and functionality to new heights.

BC Vault v2.0.0 boasts several groundbreaking features that make it the go-to choice for securing digital assets.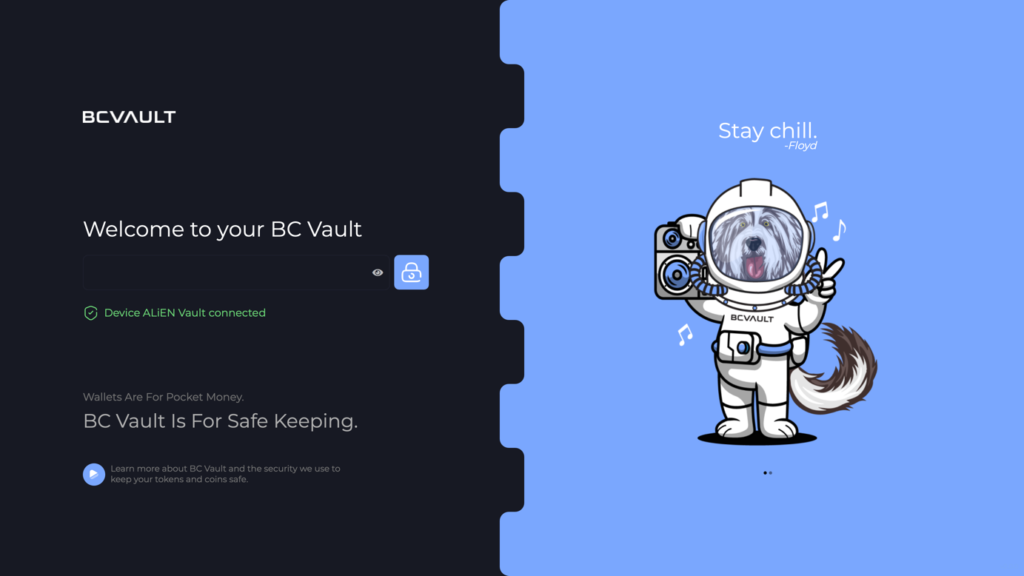 Key Features of BC Vault v2.0.0
Enhanced Graphic Interface: The new, intuitive user interface simplifies the user experience, allowing both beginners and experienced users to seamlessly navigate the wallet's features.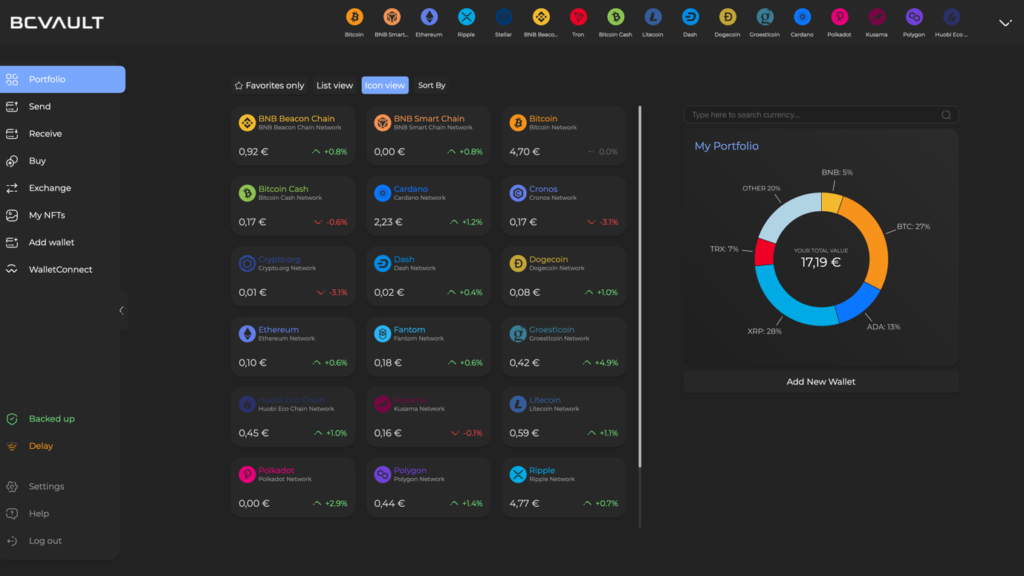 WalletConnect v2.0 Integration: With WalletConnect v2.0 users are able to interact securely with decentralized applications (dApps) directly from the hardware wallet.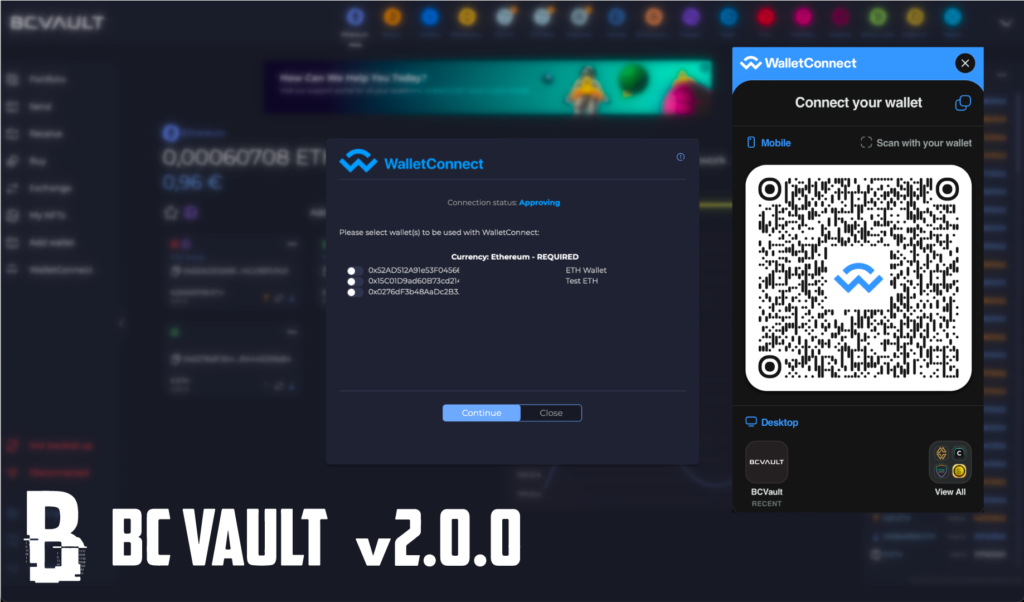 Streamlined Ease of Use: BC Vault v2.0.0 is designed for simplicity. Setting up accounts, managing assets and executing transactions are now more straightforward than ever.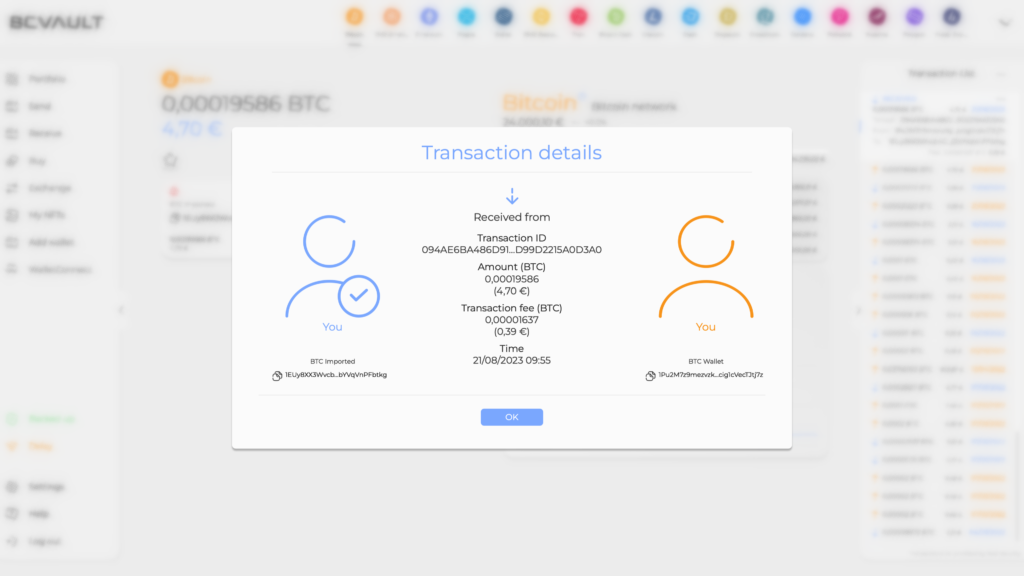 Expanded Token Support – Now including TRON Tokens: BC Vault v2.0.0 extends its token compatibility to include TRON TRC10 and TRC20 tokens, offering users a wider spectrum of cryptocurrency options to manage and secure.

Web3 Integration: BC Vault v2.0.0 is Web3-ready, allowing users to seamlessly connect with the emerging Web3 ecosystem, decentralized applications (dApps) and blockchain services.

Unstoppable Domains Support: BC Vault v2.0.0 enables users to use Unstoppable Domains wallet names.
NFT Storage: BC Vault v2.0.0 includes dedicated storage for NFTs, ensuring that your prized digital collectibles are kept safe and accessible.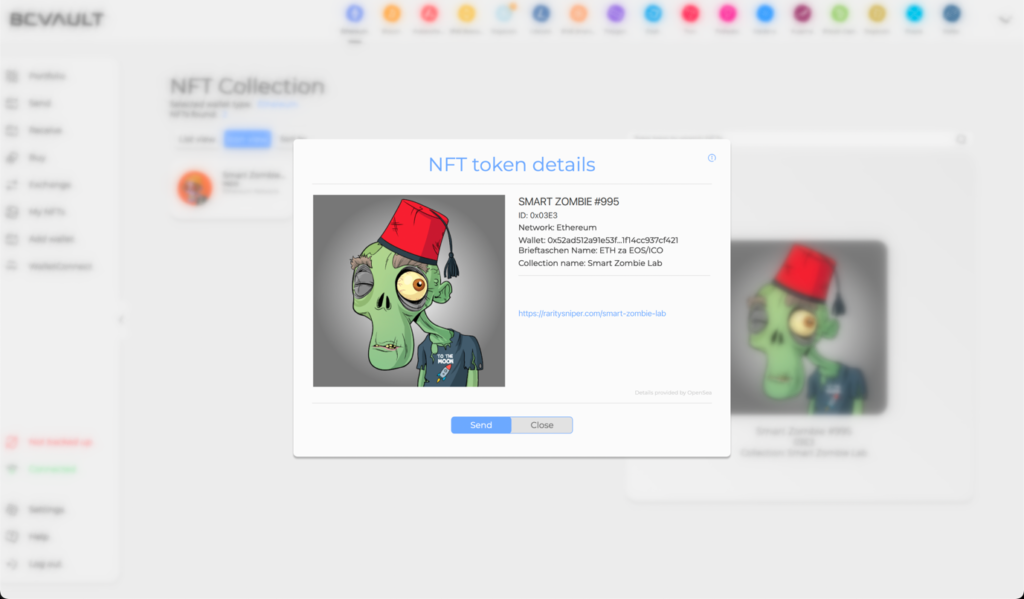 Quotes:
"At BC Vault, we believe in delivering not just security but also versatility to our users. With BC Vault v2.0.0, we are proud to offer a comprehensive solution that not only safeguards your assets but also empowers you to explore the exciting world of Web3, Unstoppable Domains, and NFTs." – Alen Šalamun, CTO, BC Vault.
About BC Vault:
BC Vault has gained recognition as a pioneer in the crypto hardware wallet industry with the first seedless cold storage on the market, known for its unwavering commitment to security and innovation. The BC Vault Crypto Hardware Wallet v2.0.0 reflects the culmination of extensive research, development and user feedback, resulting in a state-of-the-art solution that caters to the evolving needs of the crypto community.
For more information about BC Vault Crypto Hardware Wallet v2.0.0 and its features, please visit www.bc-vault.com.
Press Contact:
uros@bc-vault.com
Note to editors: High-resolution images and further information about BC Vault Crypto Hardware Wallet v2.0 are available upon request.
Additional Information:
BC Vault is a leading provider of crypto hardware wallets known for its exceptional security and user-friendly design. With the launch of BC Vault Crypto Hardware Wallet v2.0.0, the company reinforces its commitment to delivering a superior crypto storage solution that addresses the evolving challenges of the digital world. The integration of WalletConnect v2.0.0, support for Unstoppable Domains, NFT storage, and its Web3 readiness further establishes BC Vault v2.0.0 as an all-encompassing tool for managing and safeguarding cryptocurrencies in the new era of blockchain technology.