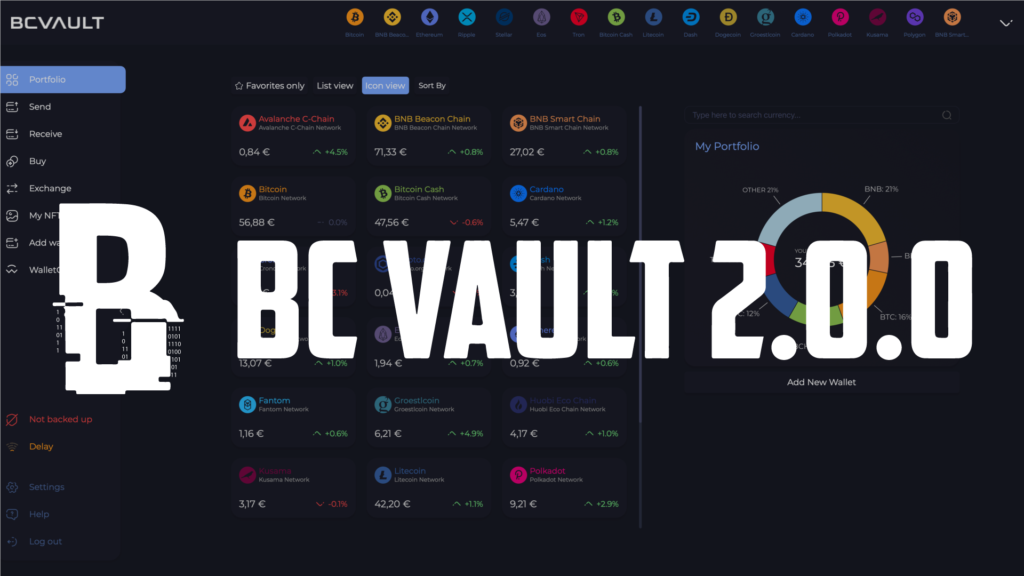 BC Vault Application v2.0.0
v2.0.0 Changelog
Version 2.0.0 brings complete overhaul of the Desktop Application. As usual, there are also bug fixes, optimizations and ease of use improvements.
Highlights
Support for all Tron TRC10 and TRC20 tokens
Now you can send and receive all TRC10 and TRC20 tokens on the Tron network.
Support for WalletConnect v2.0
We entered the WalletConnect v2.0 era as full of anticipation as you did 😉
Crypto currency information
You can now see important details about cryptocurrencies directly in the app.
Support for Solana NFTs
Solana network support has been extended with NFTs.
Additional in Application Crypto Exchange Provider – ChangeNOW
Now you can safely exchange cryptocurrencies through new provider – ChangeNOW.