The only limit is your imagination. 
You can customize choosing BC Vault Gunmetal or BC Vault Quicksilver.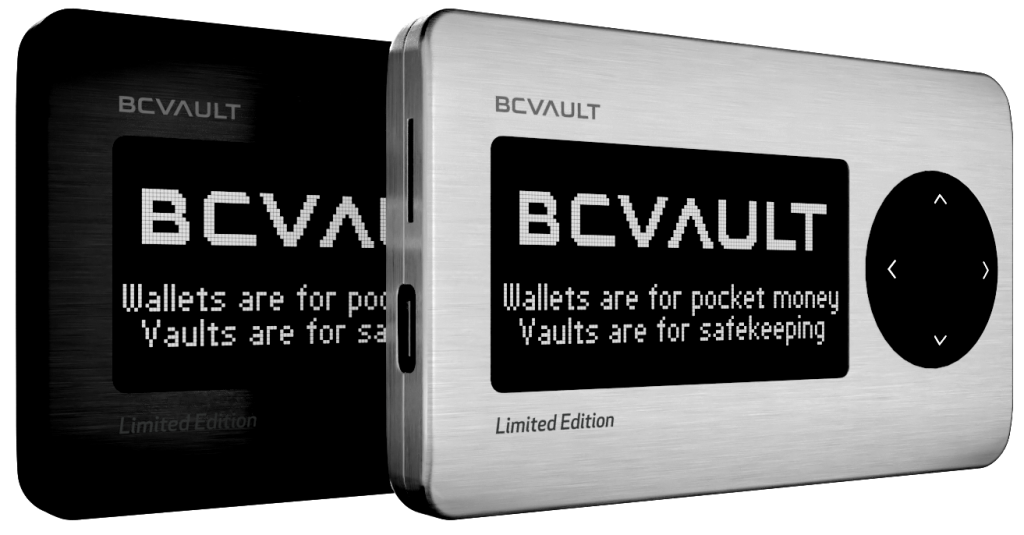 You can add text, icons, background or upload your own design.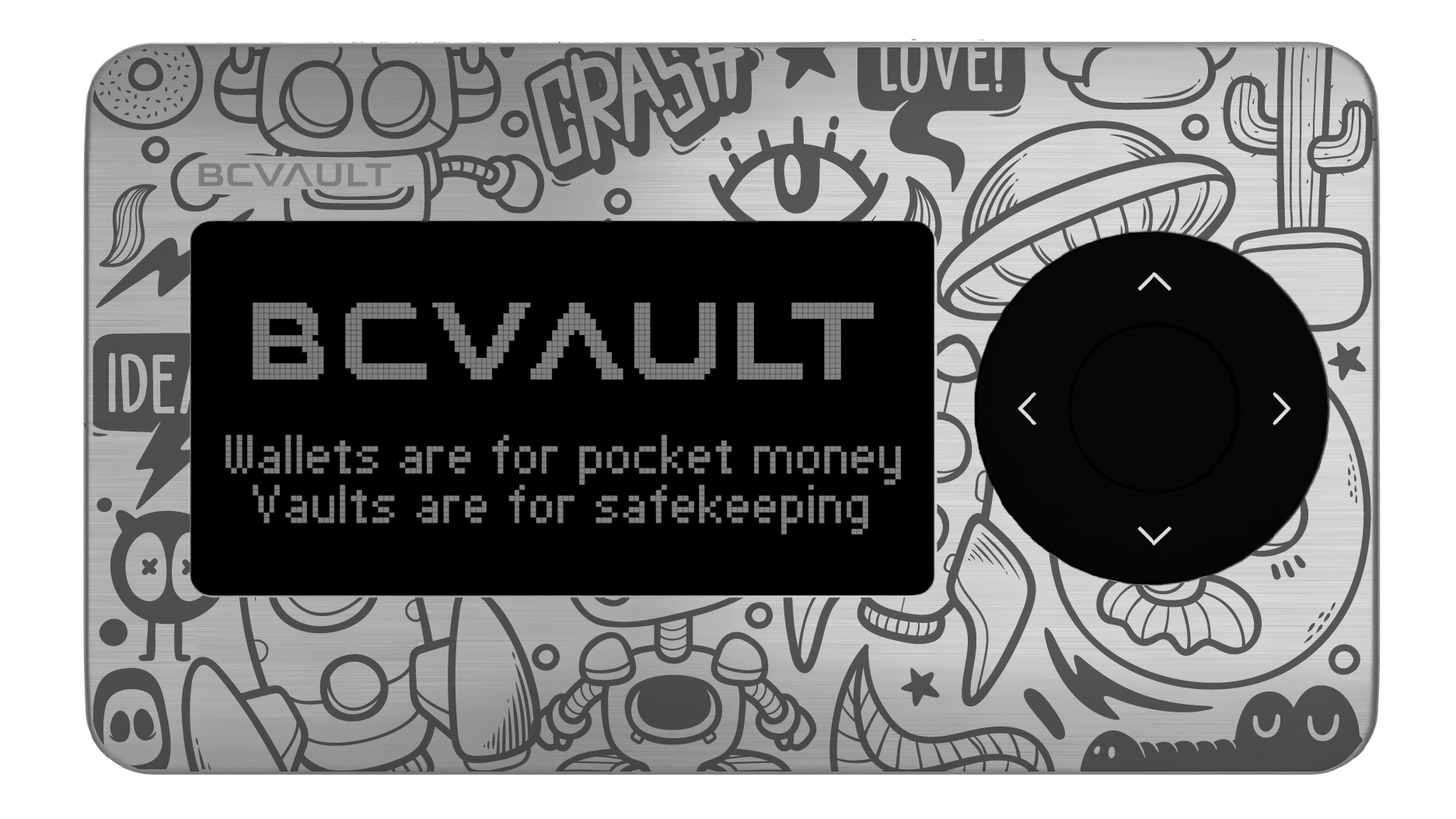 Once finishing your design you send it to us for production.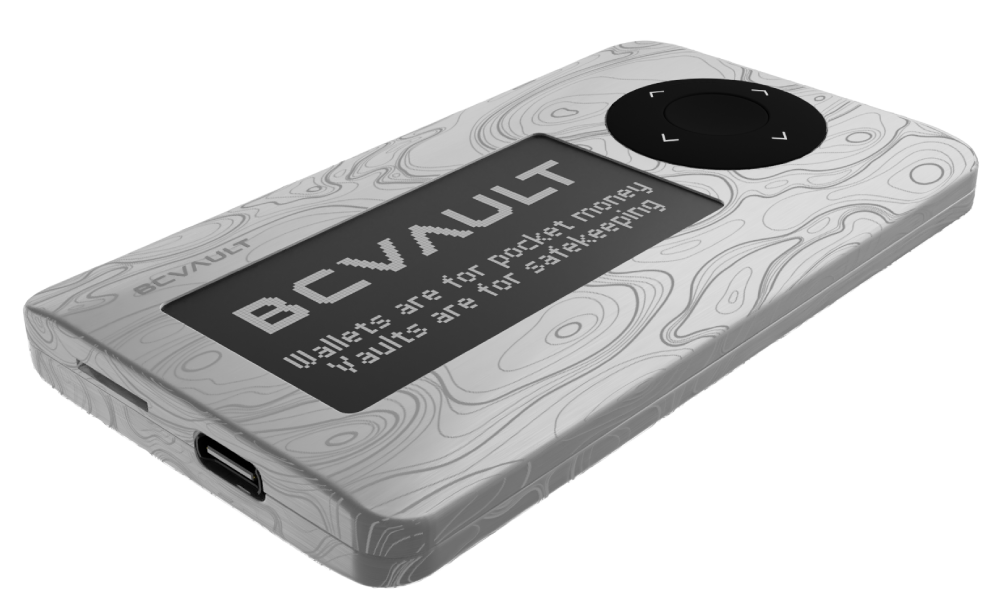 Create a completely unique BC Vault wallet with our new customizer and get your own, engraved crypto wallet! The only limit is your imagination. You can choose from various fonts and premade patterns, or you can upload your very own images and pattern. The engraving on the device is very high quality, as seen on examples below.
With our new product customizer, you can make your wallet look exactly as you want it to!
You can:
upload your own images, textures and patterns,
add your company logo,
write a custom text on the device,
choose between some of our beautiful, head-turning presets.
Choose between our premium wallets below and start creating the wallet of your dreams!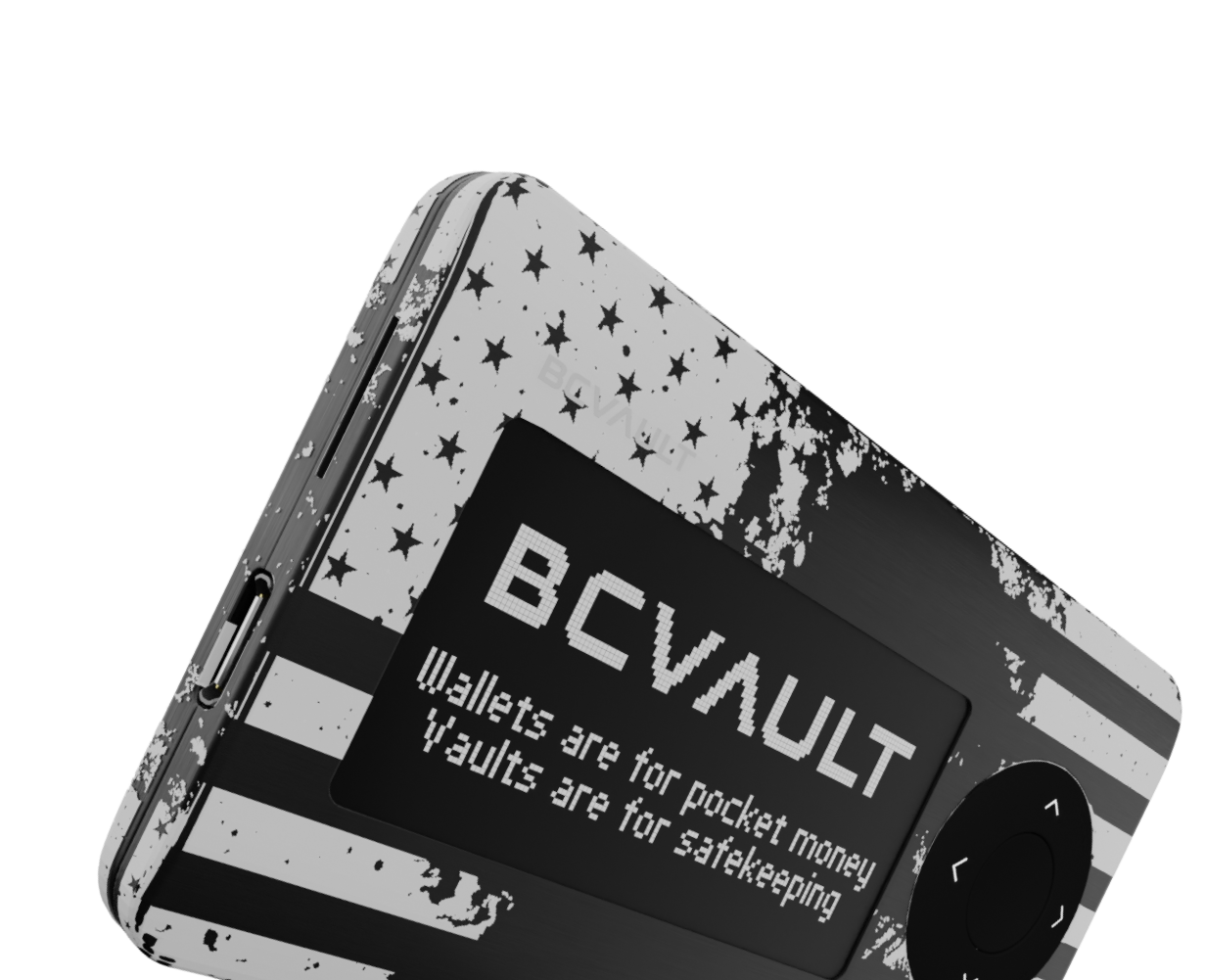 Wish to have a unique gunmetal device? Now it's your chance.
Your very one sleek design on your device.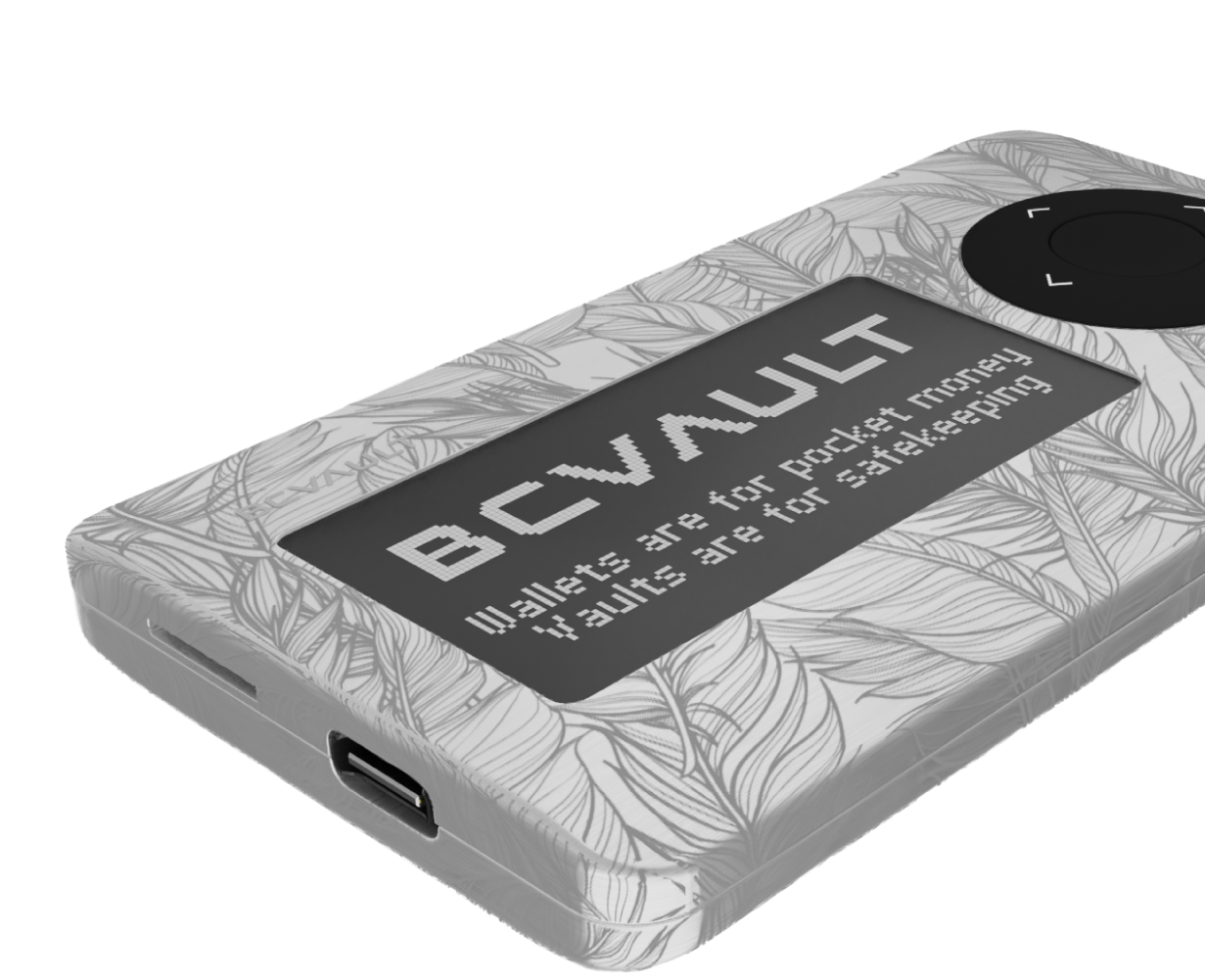 And Show The World What You Created