BC Vault successfully completed Security and Conformity Tests
"We are committed to quality of products and services focusing on security & safety standards. We have certified our products according to regulations and requirements."
BC Vault has received a Certificate of Conformity at SIQ Ljubljana with ID number C223-0008/20 and is in compliance with standards:
EN 60950-1 :2006 + A 1:2010 + A2:2013 + A 11 :2009 + A 12:2011
For any questions regarding this certificate, please contact our Support team.
Certificate for security assessment: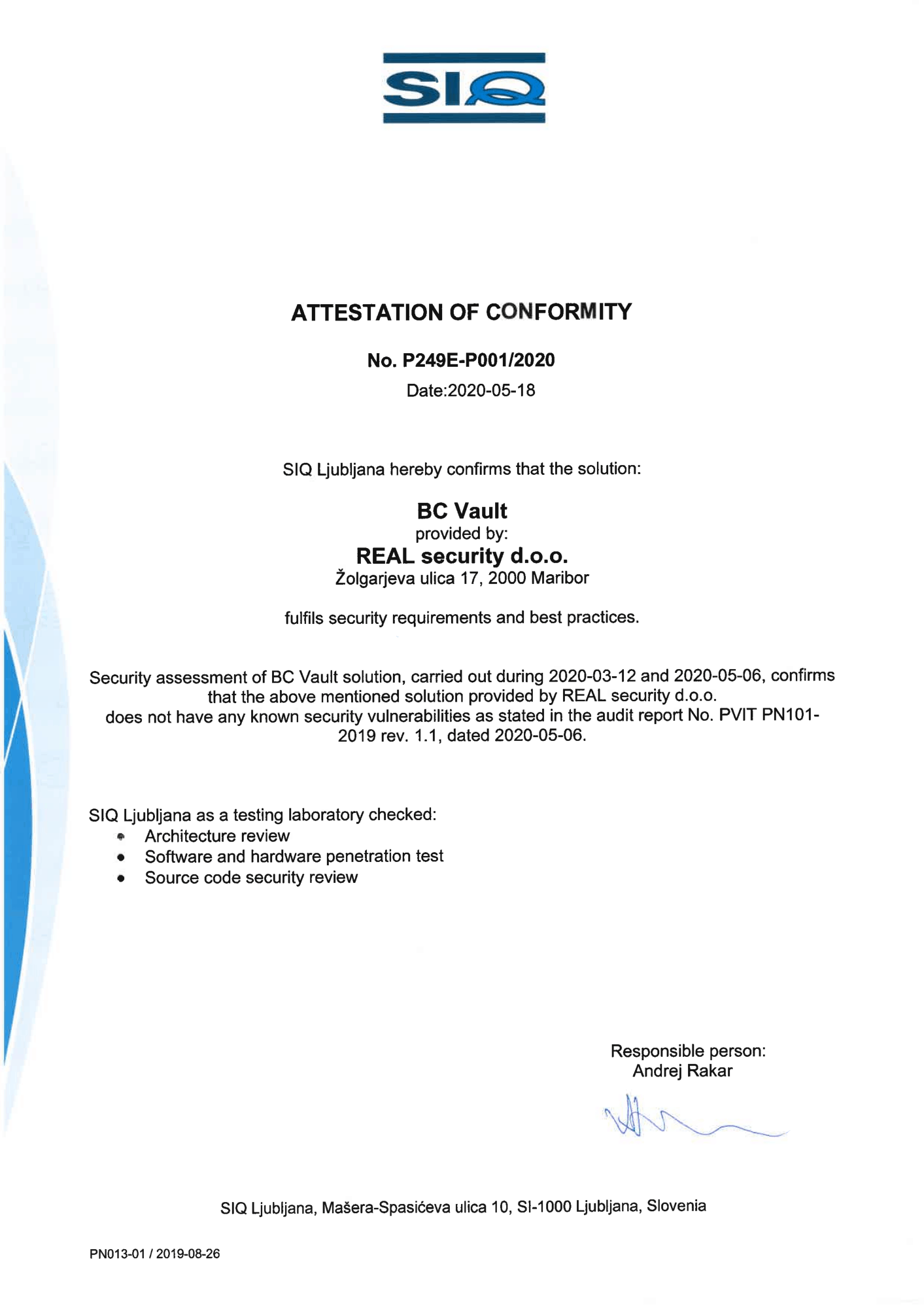 ATTESTATION OF CONFORMITY; ARCHITECTURE REVIEW SOFTWARE & HARDWARE; PENETRATION TEST SOURCE CODE REVIEW
Certificate of Conformity: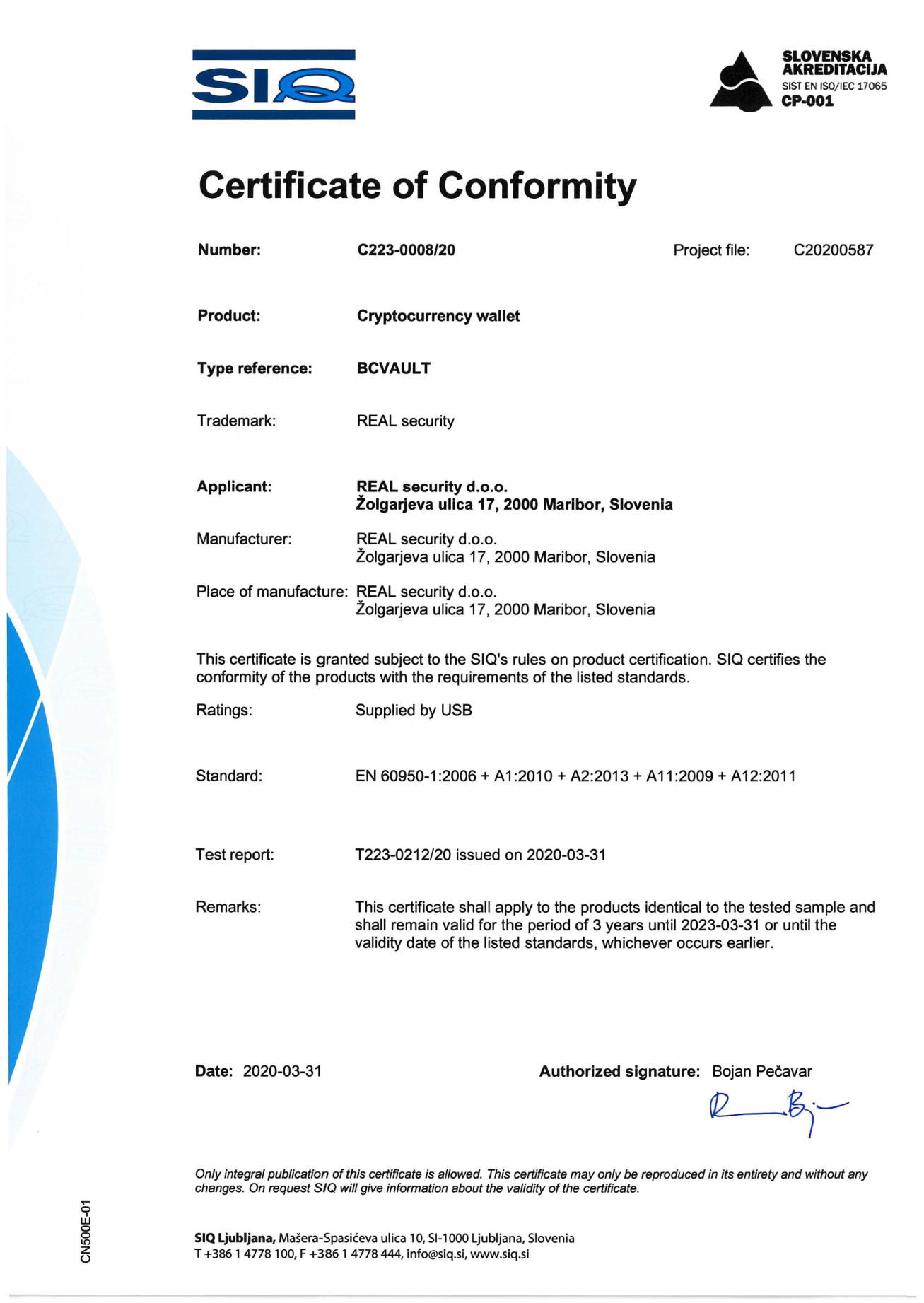 EN 60950-1 :2006 + A 1:2010 + A2:2013 + A 11 :2009 + A 12:2011
Certificate of Conformity: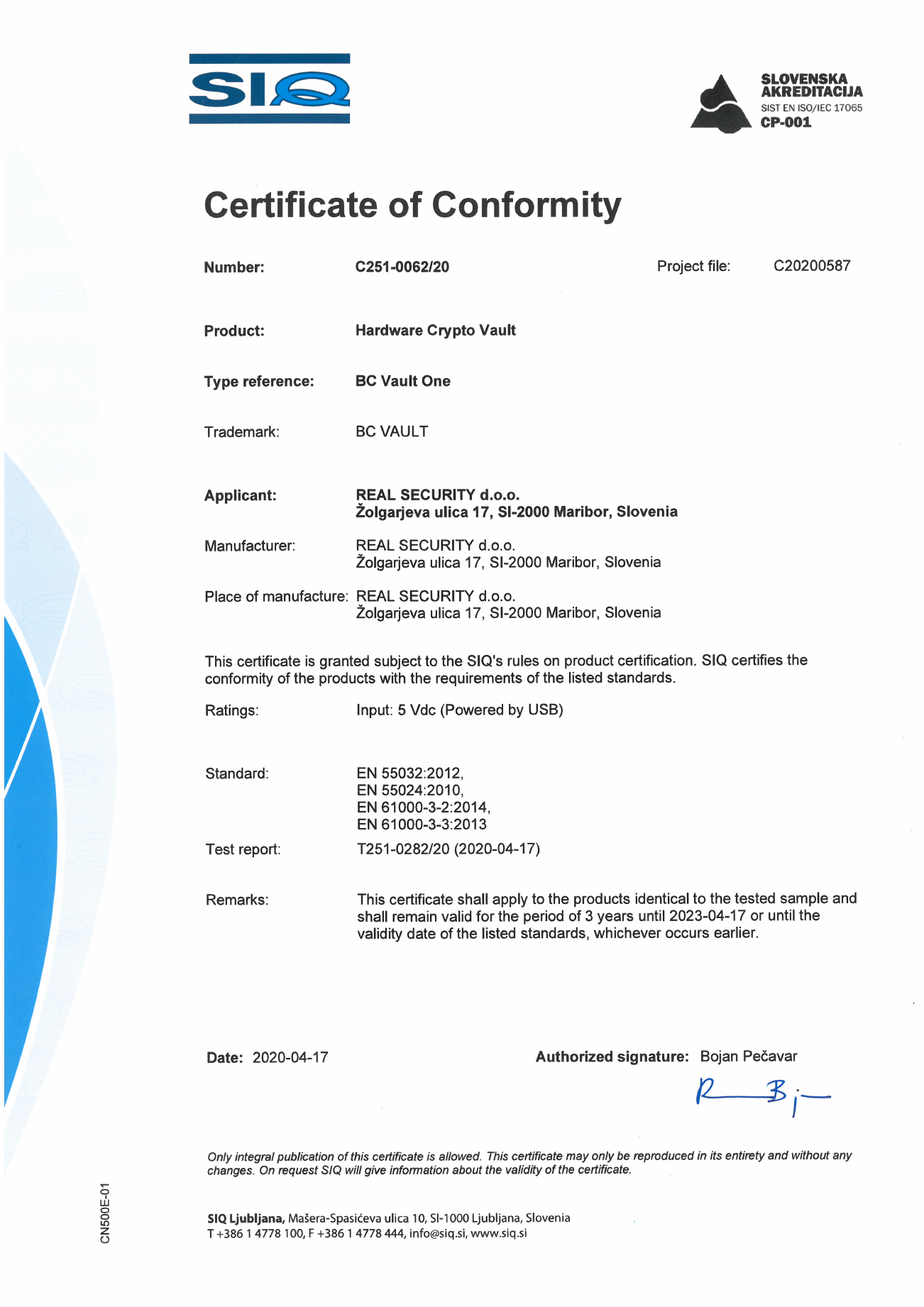 EN 55032:2012, EN 55024:2010, EN 61000-3-2:2014, EN 61000-3-3:2013