Crypto.com is a cryptocurrency and payment platform. Its main aim is to promote the widespread adoption of cryptocurrencies. Founded in 2016, Crypto.com already has over 3 million users. The company is headquartered in Hong Kong and is headed by seasoned entrepreneur Kris Marszalek.

Your Unstoppable domain is your identity for Web3. Use your Unstoppable Domain to build and verify your digital identity, log in seamlessly to applications, games and metaverses, make payments easier by simplifying lengthy crypto wallet addresses, and create and host websites that you fully own.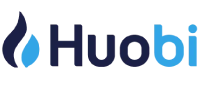 Huobi is the world-leading Bitcoin and Ethereum trading platform, providing secure and convenient trading services for hundreds of digital assets.

Bitcoin.com is a Bitcoin-related web portal. It provides a number of Bitcoin and Bitcoin Cash services such as purchasing and selling these cryptocurrencies, and a mobile wallet for both. It also features cryptocurrency news, widgets and charts, an online shop, and online gambling.

BlockBank – The Future of Banking, is one-stop solution that combines the power of decentralised and centralised technology in a simple and secure Mobile & Web application.

MyEtherWallet (our friends call us MEW) is a free, client-side interface helping you interact with the Ethereum blockchain. Our easy-to-use, open-source platform allows you to generate wallets, interact with smart contracts, and so much more.

Changelly.com is the best instant cryptocurrency exchange platform with the best exchange rates for BTC, ETH, LTC, XRP, ADA and 140+ other cryptocurrencies …

WalletConnect is an open protocol to communicate securely between Wallets and Dapps (Web3 Apps). The protocol establishes a remote connection between two apps and/or devices using a Bridge server to relay payloads. These payloads are symmetrically encrypted through a shared key between the two peers.

Coinify is your gateway to the future of professional payment solutions. We provide cutting-edge and compliant virtual currency products that allow businesses to accept payments both online and in retail stores.

The people behind PARSIQ are experienced and highly qualified industry professionals that are passionate about blockchain technology. Our ultimate goal is to push forward the mass adoption of blockchain technology by providing the necessary solutions. We want to give everyone the ability to understand and manipulate blockchain data streams.
Blockchain Alliance Europe

The Blockchain Alliance Europe was established with the purpose of mutual assistance in the field of business development, networking, cooperation and a joint approach to defending the interests of the members of the alliance. It also seeks to raise awareness of the importance of the blockchain technology among the professional and lay public, and, therefore, organizes various events and training courses. It also cooperates with the government authorities in the field of the relevant legislation.

Velas is a Swiss headquartered technology company led by a diverse team of engineers, cryptographers, researchers, mathematicians and results-driven business leaders.

IntoTheBlock provides individual investors with the largest and most advanced offering of crypto asset indicators in the market.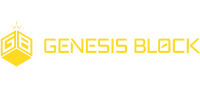 Genesis Block was founded in 2012 to serve the needs of the mining industry. Our business comprises of OTC/Proprietary trading, Investments, building online/offline communities mainly in Hong Kong and Thailand. In the past few years we have organized over 200 events and built a following of over 20 million passionate users.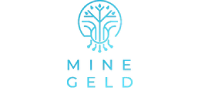 MindGeld is the brainchild of leading engineering teams, enterpreneurs and experienced finance experts. We're all driven by the desire to make private services accessible to everyone

CargoX Ltd is a global company specializing in document transfer solutions, based on blockchain transaction and an ownership validation platform. The core team of founders brings together more than 100 years of experience in the logistics, banking, programming, IT and blockchain industries.