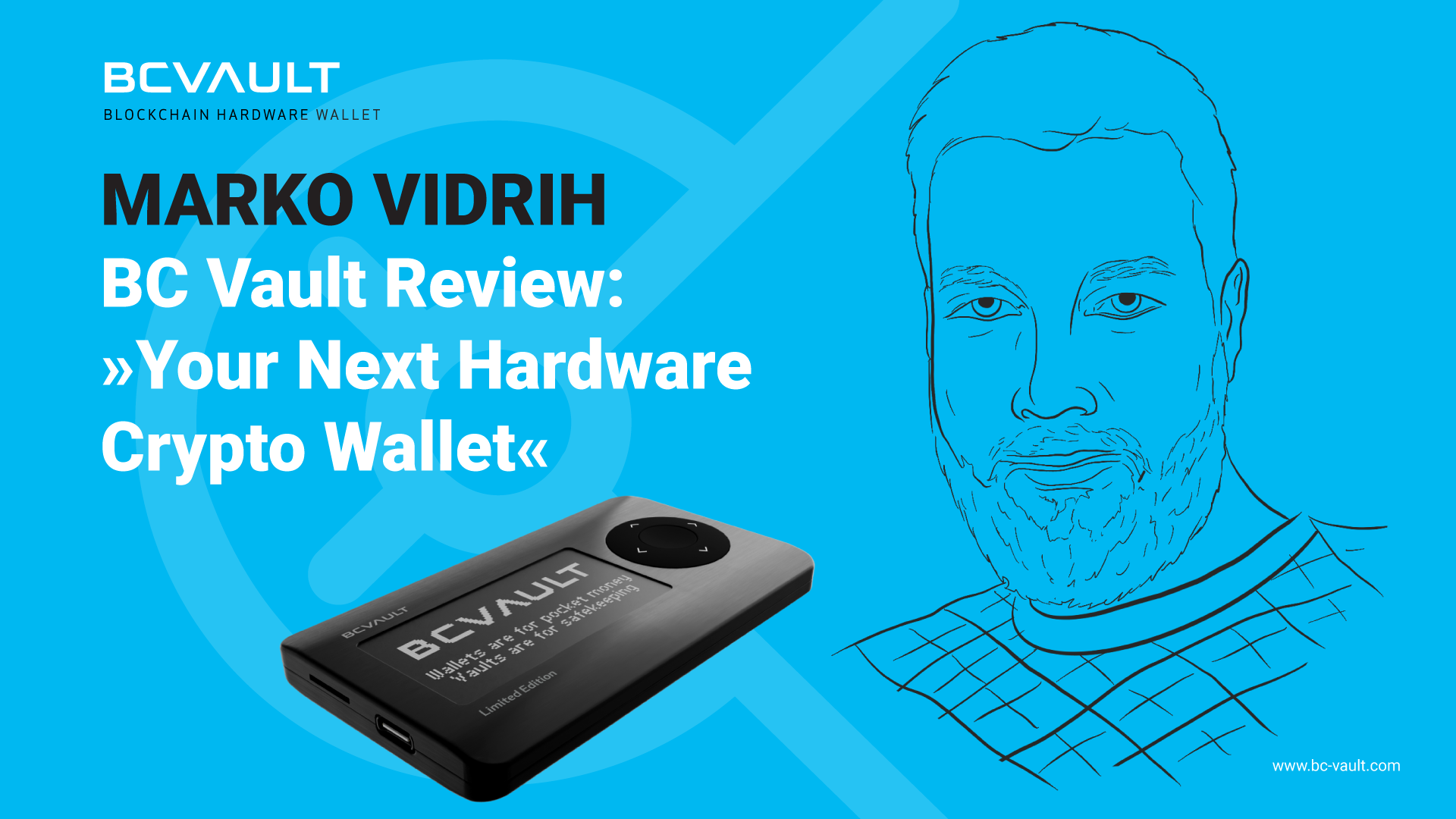 Cold storage – hardware wallets like Ledger and Trezor have become a popular option for crypto asset owners. Although a hardware wallet is the best option to store your assets, it can still encounter many attack vectors. Users mainly fell victims to the attack vector of stealing the SEED PHRASE, where not only their present wallets will be emptied, but also the wallets created in the future.
Is there another option to overcome the SEED PHRASE attack problem and can a hardware wallet use different technique to protect the crypto assets?
There is a different, stronger and more secure approach to protect your »wallet private keys« with a new generation of crypto hardware wallet – The BC Vault, which is explained in an independent review by crypto journalist Marko Vidrih: »Your next crypto hardware wallet«.