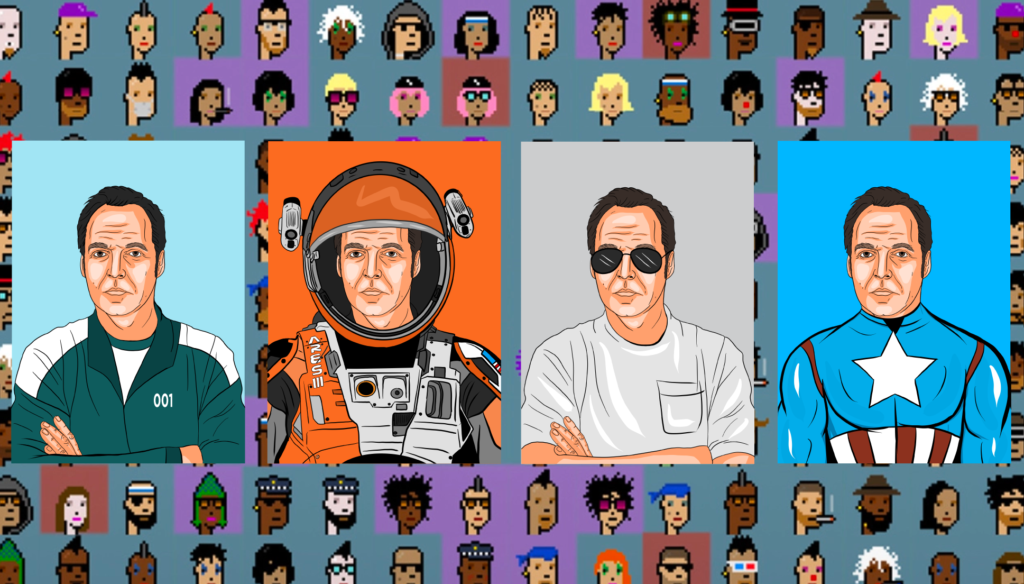 2021 was quite a year for NFTs and DeFi as a whole, having experienced a geometric surge in reception and adoption. And unsurprisingly this upward trend has been consistent in 2022. With this in mind, let's range over some major news, groundbreaking achievements, and hype surrounding the DeFi and NFT ecosystems so far in 2022.
Snoop Dogg hints at an NFT label
We've seen the adoption of NFTs in art and even real estate. However, one relatively under-explored potential is incorporating NFTs into the music industry. And as it stands, it seems Snoop Dogg is one of the few players leading the evolution. This came as quite a surprise as he announced his intention on ClubHouse for Death Row Records to be the first and leading NFT record label. In his words, he confirmed his plans to put out artists via the metaverse, and be the first major label to explore the space.
Ukraine legalize cryptocurrency
Bitcoin and other cryptocurrency assets are now legal in Ukraine, following a parliament sitting which 6 voted against and a whopping 276 in support. However, this doesn't make BTC a legal tender in the country. As of today, El Salvador is the only nation that has adopted BTC as a legal tender.
Gap succumbs to the NFT craze
The American clothing brand, Gap, became one of the latest explorers of the NFT space with its first NFT collection on Tezos blockchain. Over time, we've seen Adidas, D&G, and LV becoming a part of the ecosystem. And following these, the retail heavyweight officially announced its launch of the NFT classic hoodie which signifies its entry into the space. The action ushers us into the digital experience Gap intended to incorporate moving forward, which will ultimately compel customers to buy premium edition sweatshirts created by Brandon Sines.
Sequoia goes heavy on crypto
The California Venture capital firm, Sequoia is one of the most recent firms to invest in crypto funds. It recently committed roughly $600 million to the space, despite the bearish run. Is this a further indication that the market will outlast the volatility phase? Or perhaps cryptocurrency will forever be a bullish asset respite BTC's recent slump?
Eminem buys $450K Bored Ape NFT
If you're a big fan, then you'd have probably noticed Eminem's change in Twitter avatar. Yes, it's now a Bored Ape NFT, and according to several sources, he spent a fortune to acquire this piece. Decrypt, a reliable blockchain publication, reports that
Eminem bought the NFT piece for about 124ETH. And as of the time he made the purchase, the total amount paid was roughly over $452k.
BC Vault Making Major Steps Towards DeFi and NFTs
Developed by an experienced Slovenia-based team of independent engineers, BC Vault (also called BlockChain Vault), is a hardware wallet offering the safest approach to storing your crypto assets. So far, it is one of the few wallets, if not the only hardware wallet, that is yet to record any instances of security incidents or hardware breaches. Not to mention the top-notch usability, flexibility, and compelling experience it has embedded therein. Besides, BC Vault is the only hardware wallet you'd find on the market supporting management, receiving, and sending every one of your assets on a single app, and a device.
The most compelling feature of the wallet is its Ferroelectric RAM, FeRAM. With FeRAM, BCVault can help you store your NFT collectibles securely and over an extended period. FeRAM can retain information for well over 150 years, which is quite reasonable compared to the negligible storage span offered by alternative solutions using a simple flash. Thus, you can store your wallet safely without the fear of data loss. Storing under 30 degrees Celcius, you can use your wallet for over 200 years. However, be sure not to keep in extremely hot places as it may adversely affect the lifespan. Notwithstanding, no magnetic tape, SSD, or even hard drive can offer you the longevity FeRAM offers. Your assets are in cold storage, so you don't have to worry about attacks. Besides, the encryption strategy is industry-standard and you can be at rest that your keys are secured maximally.
In addition, BC Vault also allows you to customize your wallet with your NFT collectibles and as well create several copies of your encrypted backups. In essence, you can backup your private keys, encrypting them as QR codes, on Micro SD Cards, so if you're buying for your kids who will get the assets in a few years, this would work best.
Also on the large OLED display, you can approve every initiated transaction on the device itself. There's also a two-factor authentication when using existing online services. All these are confirmations of the level of security this tool offers to your assets.
BC vault now supports WalletConnect
Recently, BC Vault made public that you can now use your wallets on WalletConnect. Note that this is only available for versions over V1.7. This is a huge step towards making your wallet usable for a wider range of dApps, Pancakeswap, Uniswap, and several other platforms that support WalletConnect.
What is WalletConnect?
You've probably seen this on many DApps, exchanges, platforms. In a nutshell, WalletConnect is an open protocol that connects mobile wallets to DApps, using its secure end-to-end encryption framework. It bridges that gap between dApps and crypto wallets, pairing two apps or devices and improving accessibility to a broader range of use cases. As a user, you can interact with any dApp without worrying about your private keys. Also, for any transaction request, you'll always be notified to sign before approval.
Incorporating BC Vault into this, the NFT and DeFi space is about to witness an whole new world of possibilities.